Expert rosenberg Plumbing
Ranger Plumbing is a company that has the best plumbers in Rosenberg Texas for residential and commercial customers throughout the area. We have been in business since 2012, and we are the plumbers you can trust. Our plumbers get your plumbing problems fixed fast! We provide sewer replacement, line repairs, pipe repairs, and more. 
Our staff has over two decades of experience in the plumbing field, and we are licensed by the Texas State Board of Plumbing Examiners. We also have a great relationship with our customers, and they can rest easy knowing that there will be no hidden fees. We always provide an upfront price for any job, large or small.
Ranger Plumbing is open 24 hours a day 7 days a week, even on holidays! If you need to call us at night or on the weekend don't worry! Our company operates 365 days a year. We believe in efficient service and quick work completion, which gives us the advantage over other plumbing companies out there. You'll never have to wait weeks or months to get your problems fixed. We will get everything fixed and have you on your way in no time!
If you live in Rosenberg and are looking for the top plumbers Rosenberg TX has to offer, we're the people to call!
why ranger plumbing company?
We are the ideal residential plumbers in rosenberg texas
Ranger Plumbing Company is the ideal residential plumbing company, providing quality service to residential customers. We provide all types of plumbing services, including sewer replacement, pipe repair, line repair, and water heater installations and repairs. Our professionally trained technicians are committed to solving all your plumbing problems with the utmost care and dedication. Whether you want us to fix a leaky faucet or unclog your drain system, our plumbers in Rosenberg Texas are just a call away. When it comes to residential Rosenberg plumbing services, call us for the lowest prices!
We Are Your Trusted Source for Repair Services
As one of the best home servicing companies in Rosenberg, Texas, we provide the best services at the most affordable rates. We accept all major credit cards and can give you an upfront price estimate after reviewing your requirements.
Whether It Is Leaky Faucets or Clogged Drains – We Have the Right Tools and Techniques for Every Job!
We are committed to providing 100% customer satisfaction by delivering guaranteed services that are error-free. All our plumbers are licensed, bonded, insured experts who can handle any type of plumbing problem with ease. So whether it is a clogged drain system or broken water heater, just call us.
We are the trusted name in the industry for providing quality services to residential customers at reasonable prices.
We are the best plumber rosenberg TX has to offer
We provide a variety of plumbing services in Rosenberg, Texas, for both commercial and residential sectors. Our company has been in business since 2012, and we have more than two decades of experience offering the people of Rosenberg plumbing services.
Our plumbers in Rosenberg Texas are not only experienced but also licensed, insured, and bonded. And when you call us for plumbing service, there will be no extra charges from overtime hours to weekend hours. We offer affordable plumbing rates and customer satisfaction – guaranteed!
We can repair anything from minor leaks to major line stoppages, and our plumbers always treat the problem with utmost care so that your property is safe and clean at all times.
We are committed to managing all your concerns promptly, and we always listen to customer feedback so that we can grow together. When you need a plumber Rosenberg TX folks know that we will get rid of your plumbing problems and make sure they don't come back. 
You'll be happy to know that our plumbers are available on a 24/7 basis for any emergency services you may require. We have a huge list of clients that we have served for many years, and they're all happy with our plumbers in Texas.
All you need to do is give us a call so that we can schedule an appointment for one of our Rosenberg plumbers to visit your home or business!
Hire us today and let us serve you! Call today for the best plumber Rosenberg TX has to offer!
hire the most efficient commercial plumbers rosenberg tx has available
Ranger Plumbing Company is a Rosenberg plumber with over two decades of experience and we provide commercial plumbing services for offices and buildings throughout the area.
Hire the most efficient commercial plumbers Rosenberg TX has to offer. If you need the best plumber to handle your commercial plumbing needs, then look no further because Ranger Plumbing Company specializes in commercial plumbing. We take care of all kinds of tasks starting from minor ones like leaky faucets or clogged drains. No job is too big or too small for us because our commercial plumber team will make sure to resolve your issues as soon as possible. During emergencies, it is hard to find reliable services but you can count on us to provide you with the best service. Call us today!
If you're managing a commercial building in Rosenberg plumbing service providers are easy to find. But if you want the best, call us! No matter what kind of problem needs to be resolved, our team of trained plumbers can solve it. With over two decades of experience, we can handle all kinds of tasks, including fixing line leaks or clogged drains. We take extra care for the safety of your family because we aim to make sure you can use water in a safe environment without worrying about anything else.
If you are running any kind of business, then you cannot afford to have downtime because it will affect the bottom line. You need to make sure that your equipment is working at all times and that is why our plumbers provide 24/7 support for all kinds of plumbing services so you will not have any issues with operations. Give us a call today if you need a fast solution for your commercial plumbing problems.
We have the ideal rosenberg plumbers for your plumbing emergency
Ranger Plumbing Company is a plumber that has been serving the Rosenberg area since 2012. We offer 24-hour emergency plumbers to address your most urgent issues. We can dispatch a plumber to your home in less than an hour if you are experiencing serious problems with any of your plumbing fixtures or appliances. All our Rosenberg plumbers possess years of experience and have undergone intensive training to become the best Rosenberg TX plumbers you could ask for. In addition, all our plumbers get continuing education updates so they can better serve you. Our excellent customer service has made us one of the most trusted plumbing companies in the Rosenberg area. Our plumbers possess all required qualifications and are licensed, bonded, insured, as well as certified according to Texas state law. We give 100% satisfaction guarantee on our work, too.
Ranger Plumbing Company offers 24-hour emergency plumber service for residential clients as well as commercial clients. We provide plumbing services for residents who need plumbers for new construction projects or renovations of their homes or business. We also offer drain cleaning and clogged drain repair and cleaning services to businesses requiring professional draining solutions at affordable prices.
We provide regular plumbing services for homeowners and business owners, including:
Water Heater Repair and 

Replacement

Tankless Water Heater Installation and Repair

Faucet Repair, Replacement, and Installation

Toilet Repair, Replacement, and Installation

Garbage Disposal Installation and Repair

Sewer Line Inspection and Repair or Replacement
Sugar Land | Missouri City | Needville | Richmond | Rosenberg | Stafford | Fulshear
We will Install the Top Water Softener Homeowners need
Ranger Plumbing is a veteran-owned, licensed and insured plumbing company that provides a wide range of plumbing services. We have over two decades of experience and have been in the business since 2012. If you need installation for a water softener, give us a call. We can help!
Our Rosenberg plumbers are available 24 hours a day, 7 days a week to provide complete emergency plumbing services, including tankless water heater repairs, system repairs, system installations and replacements, whole house water filtration systems, and more.
As a licensed plumbing company, we strive for excellence. We work with the best client-oriented technicians that are always available to handle your problems ASAP. You can call us any time of day or night, and our certified team will be at your doorstep in no time. They have all the equipment required to fix your water softener system quickly and efficiently. Plus, they offer a one-year guarantee on all their installations!
We believe that water treatment is necessary for everyone today – as tap water becomes increasingly hard, it is something you cannot do without! Our customers constantly give us positive reviews about the consistently high quality of our water softener services, the reliability of our work, and our competitive pricing. So, pick up your phone and give us a call to get the ideal water softener people love.
call us for your plumbing Rosenberg tx Needs
Our needville plumbing experts will fix your water heater
Are you in need of water heater services? You have found the right place. Ranger Plumbing provides high-quality Needville water heater repair and installation services, among other plumbing-related jobs. We are an established company based in Rosenberg, Texas with over 2 decades of experience. Our technicians have the knowledge and expertise to deliver fast, efficient service for any problem that might arise in your home or office when it comes to plumbing. No job is too big or small for us and we can handle any size project with ease.
Ranger Plumbing Company offers excellent customer service which is what makes us stand out from the competition. If you're looking for residential plumbers or commercial plumbers in Rosenberg, Ranger Plumbing Company is your premier choice for water heater repairs and installation.
We provide the Needville plumbing services property owners can count on. We also offer water heater installation, water heater repairs, bathroom renovations, and any other service you might need to be done. For residents of Needville plumbing will no longer be a worry once you call us. Whatever you need completed, our team can handle it for you. Our commitment is to provide the best solutions possible, which makes us one of the top choices among homeowners who need plumbing services in Rosenberg or anywhere else in Texas. Here at Ranger Plumbing Company, we treat every customer like family because that's how we view our work; as a labor of love.
Call us today to take advantage of our services. You won't regret it!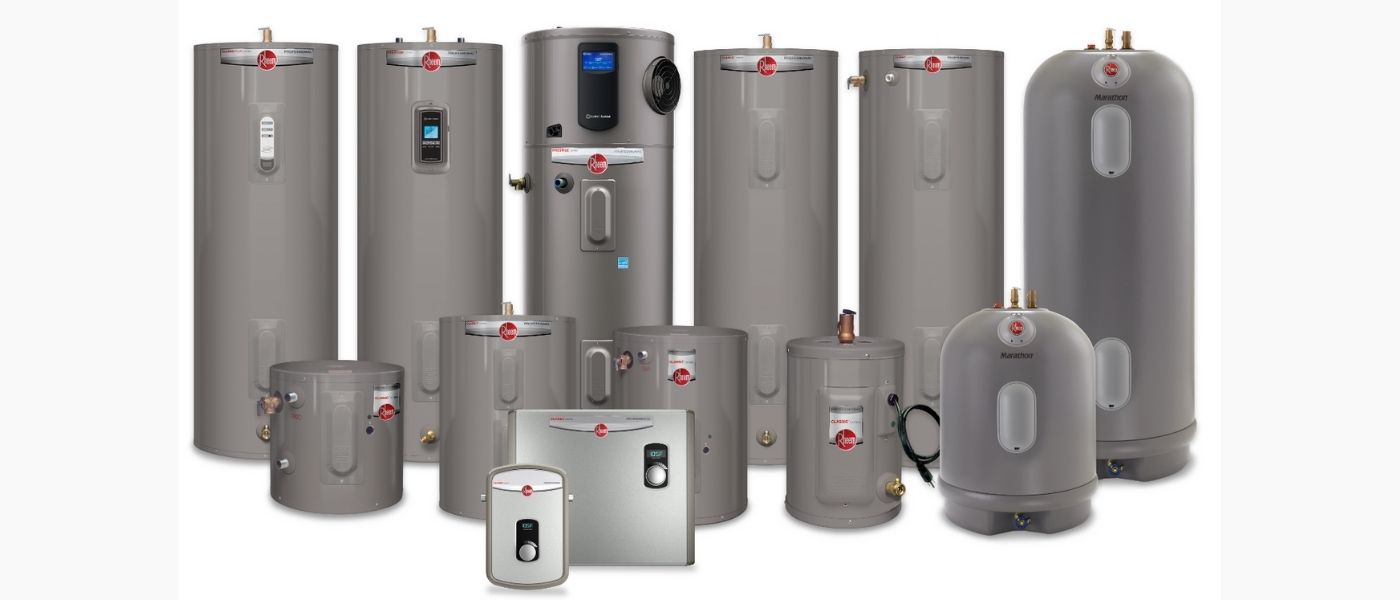 the best Rosenberg plumbing services in town
For household plumbing issues, many people are tempted to attempt fixing the problem themselves. If you are trying to fix a leaky or clogged drain line, it may be tempting. However, this can lead to further problems within your plumbing system if not done properly. A better solution is to call on professional help from Ranger Plumbing Company, which is an experienced plumber in Rosenberg.
We have been helping customers with their plumbing needs for over two decades! We provide all kinds of services related to pipelines and sewer repairs, water heater installation and water heaters repair and replacement, water softener installation and salt delivery, water leak detection, gas lines service, and more.
We at Ranger Plumbing Company strive to be your preferred plumber in Rosenberg. We are committed to providing you with the best plumbing service in Rosenberg, TX. To make us your preferred choice for water heater installation, repair, and replacement, call us today!
Let Our Plumbers Assess the Situation When You Call for Scheduling
When something goes wrong with your plumbing, you must get right on the problem. If it is not an immediate need, then you should plan and set up a time when one of our plumbers can come to do some repairs or replacements. Our plumbers will assess the situation when they arrive and give you an estimate of what the costs will be upfront before starting any work if there are things that need to be done.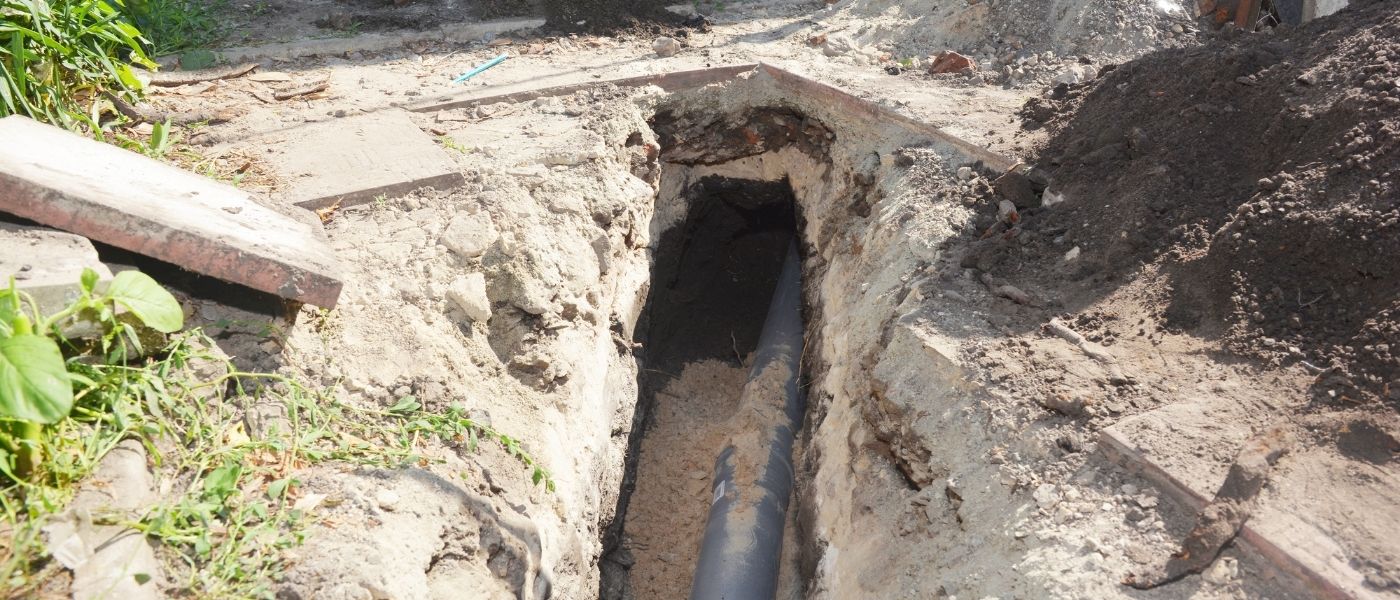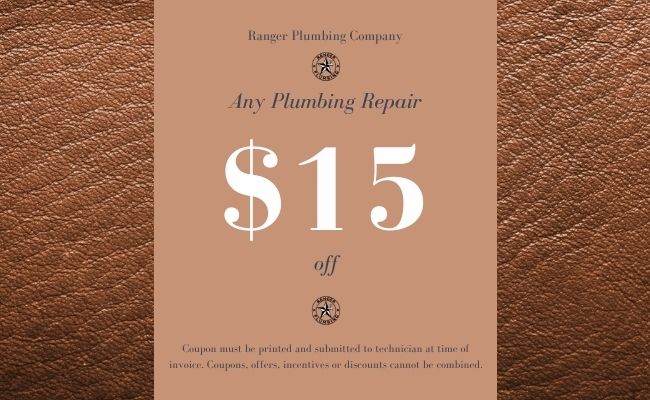 24/7 Emergency Service
Bathroom Plumbing
Camera Inspections
Plumbing Fixtures
Drain Cleaning
Kitchen Plumbing
Plumbing Inspections
Plumbing Repairs
Re-Pipes
Plumbing Fixtures
Remodels
Sewer Inspections
Sewer Lines
Water Heaters
Water Lines
Very professional and knowledgeable plumbing company. I have used them twice. Once for a commercial job and then used them for my personal residence. I've worked with Heath, the owner, as well as one of his employees, Shane. Both are friendly and customer service driven. Their prices are competitive and their service is fast. I will continue to use Ranger Plumbing.
Ranger Plumbing was quick to respond. Very impressed with the technician's knowledge and diagnosis of the problem. Took the time to listen to me in explaining the problem and what steps I performed in attempting to fix. Didn't try to oversell me anything. I will definitely call upon them next time!
Call the plumbers that are ready whenever you need help with your plumbing
Call locally owned and operated Ranger Plumbing Company today and we'll take care of your plumbing problems for you. We provide the easiest and most convenient plumbing services tailored for you. We work to efficiently diagnose the targeted problem, select the best options and solutions, and fix the problem quickly, efficiently and affordably. Plus, we stand by our work. We are fully licensed, bonded and insured for your protection, and we will clean up the work area before we leave. We are waiting for your call. Let the superior plumbers help you today.