Call the expert richmond plumbing company
Ranger Plumbing Company has the best Richmond TX plumbers providing plumbing services to thousands of satisfied customers. We work on your schedule, not ours, by providing same-day service when you call us. Our plumbers are licensed and insured professionals who take pride in their work, so you can always expect quality results when they are finished with the job!
No plumbing job is too big or too small for us! We are experts in plumbing maintenance, installation, and new construction. Our plumber services include drain cleaning, water heater installation and repair, and root removal.
As some of the top Richmond TX plumbers, we offer a wide range of plumbing services to the area. Give us a call today to schedule an appointment. We'll be sure to get you the help you need as quickly as possible, so you can get back to the things that are important to you.
At Ranger Plumbing, we have over 22 years of experience in Richmond plumbing. Our plumbers are highly qualified and experienced that will help fix any plumbing problems you may have in your home or business! To learn more about our plumber company in Richmond, Texas, contact us today!
get in touch with our residential richmond plumbers
Ranger Plumbing Company has been operating in the city of Richmond, Texas, since 2012, with a combined experience of more than two decades. During this time we have provided exceptional plumbing services to many customers, and we continue to grow our customer base every year. We offer a variety of services to residential and commercial locations, including sewer repair, line replacement, and repair of pipe leaks.
Our Richmond plumbers will identify issues within your plumbing system and provide you with information about possible solutions that fit your budget.
We will always offer the solution that is most efficient with your time and money in mind. You can contact us any time to schedule service or to discuss your needs.
We work quickly to provide excellent plumbers in Richmond, Texas, so you can get your plumbing issues taken care of as soon as possible! We are open 24/7 for all our customers, so just give us a call when you need us!
It's never convenient when your sewer line freezes during the winter months, but this issue can be resolved quickly by contacting our plumbers. A huge benefit of our Richmond plumbers is their ability to handle any issue you have without delay. Just give us a call, day or night!
Have you had an issue with your line freezing in the winter months? Ranger Plumbing Company can help you get your line back on track. Just give us a call!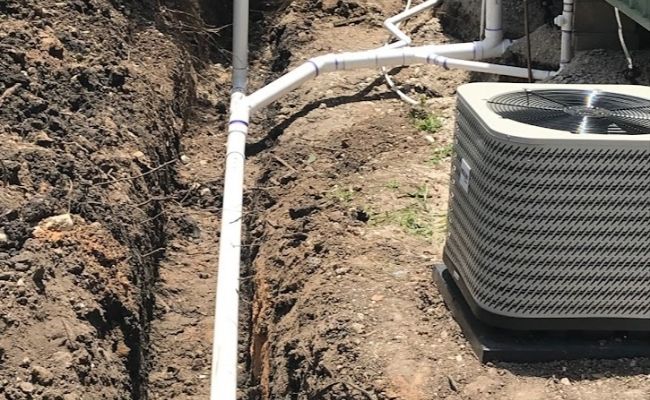 The best commercial plumbers richmond tx has to offer
Ranger Plumbing is a plumbing company in Richmond, TX, that takes pride in our plumbers. We have been providing plumbing services to commercial buildings for years and offer services for new construction, maintenance, repair, and installations. Our plumbers can get rid of any kind of plumbing issue you might have resulting from old pipelines which may be damaged over time, root intrusion, or poor water pressure problems.
Here at Ranger Plumbing, we are a 24-hour plumber company that also offers trenchless sewer replacement to fix pipe-related issues including removal of roots from the line using a high-power drain machine. Sewer cameras allow us to check the condition of your pipelines to make sure there are no more leaks. We also repair and install tankless water heaters, fix broken and leaky pipes, and install new fixtures. When it comes to plumbers Richmond TX, commercial building owners know we are the ideal candidates as we have the lowest rates across the city.
Our plumbers are always on time to fix the problem with your clogged pipes or drains, so you don't have to wait long after you contact us. Our Richmond plumbing experts get rid of any size clog in any type of pipe quickly. We work 24/7 at an affordable price that will not break the bank. Give Ranger Plumbing a call today for the best plumbers Richmond TX residents can find!
We proudly serve:
Sugar Land | Missouri City | Needville | Richmond | Rosenberg |Stafford | Fulshear
The ideal plumber richmond tx calls on for emergencies
Ranger Plumbing is the ideal Richmond plumbing company for home or business owners in when faced with plumbing emergencies. Our plumbers are experts in fixing leaks, drainage problems, and toilets that flush poorly. They can unclog any size sink, drain, or shower quickly. We also offer faucet repair and replacement of water heaters, along with many other services.
All plumbers at our Richmond plumbing company start their training while still in high school through the plumbing apprenticeship program, and our experienced plumbers will respond to service calls within 30 minutes of your call to them, because they know you need them fast when there's a plumbing emergency!
The professionals at Ranger Plumbing Company can handle all types of commercial and residential plumbing problems throughout Richmond including:
– Clogged Showers and Drains
– Drainage Problems
– Leaky Faucets
– Sink Issues
– Broken Pipes or Leaks
– Toilet Flush Problems
– Running Toilets
– Dripping Pipes
– Water Heater Replacement and Repair
Our plumbers are available 24 hours a day, seven days a week to handle your plumbing emergencies. For plumbers you can trust with your plumbing emergencies, the plumbers at the Ranger Plumbing Company are ready to serve you.
Ranger Plumbing Company is the plumber to call when you face any kind of emergency situation. Whether it's a broken pipe, a clogged drain, a toilet that doesn't flush, or water that won't turn on or off, we can help! Just give us a call and we'll send someone your way as quickly as possible.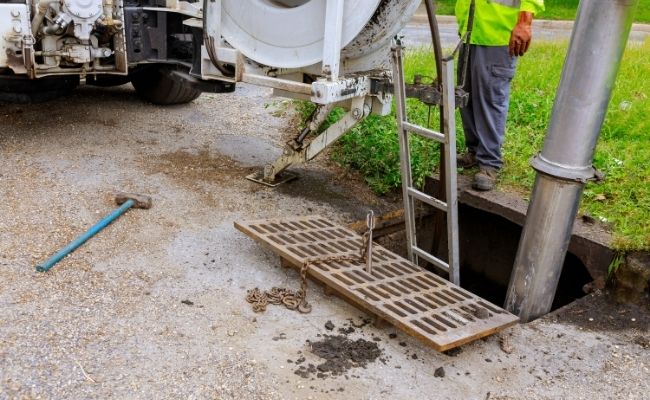 get your bathroom remodeled by the best plumber richmond tx has to offer
If the plumbing in your home is outdated or faulty, it can be quite a problem. The plumbers at Ranger Plumbing Company are here to help you out. We have two decades of experience, and we've been in business since 2012. Our plumbers will look over any problems you may be having with your plumbing system before giving you an estimate. When considering a bathroom remodel, you need the best plumber Richmond TX has to offer. If you're ready for bathroom remodeling Richmond TX homeowners love the work we do. And, we offer these services for people who need them at affordable prices. Our plumbers understand that there isn't much worse than cold showers or clogged toilets. If this describes just some of the issues your bathroom is experiencing, call us today so we can look over the problems and come up with a game plan to solve them all without costing too much money. It doesn't matter if your plumbing is completely outdated or you just need to have a little bit of work done, our plumbers Richmond Texas will be able to help you out.
When it comes time for plumbing repairs, most homeowners try to DIY. However, without the proper knowledge and tools, many times this can result in more damage. This is why hiring the top plumber Richmond TX has available is the best option instead of trying to do it yourself. An experienced plumber can fix any problem that may arise with your plumbing system quickly and efficiently. We provide the type of bathroom remodeling Richmond TX homes need when you are dealing with an outdated or faulty plumbing system. For example, if your water heater isn't working or your water line freezes, then you will need to call plumbers Richmond Texas that can handle these types of issues and more. Our plumbers will gladly take a look at the problems and come up with a game plan to repair them all.
work with the best plumber in richmond
Are you looking for the best plumber in Richmond, TX? You've come to the right place! At Ranger Plumbing Company, we provide bathroom remodeling services for people at affordable prices. We have a team of plumbers who are skilled and experienced. Our plumbers have undergone intensive training to deliver quality plumbing services to our customers. We do not take any shortcuts while giving service to our valuable customers! We strive hard to provide 100% customer satisfaction through top-notch plumbing solutions provided by highly skilled plumbers. Whether it's the installation of new fixtures or repair of old ones, you can put full confidence in us as one call is enough to get the job done!
If you want the water heater repair Richmond TX residents love, then we are the plumbers to call. We are here for you round the clock, seven days a week, to provide you service when you need it!
In addition to providing the water heater repair Richmond TX people love, we offer the best water heater replacements. For plumbers you can trust with your plumbing emergencies, call the plumbers at Ranger Plumbing Company today. When you need a plumber in Richmond we strive to be as meticulous as possible while giving quality service to our customers at affordable prices. No job is too big or small for the plumbers here at Ranger Plumbing Company.
call the plumbing company in Richmond TX that is ready whenever you need help with plumbing
Call locally owned and operated Ranger Plumbing today and we'll take care of your plumbing problem for you. We provide the easiest and most convenient plumbing services tailored for you. We work to efficiently diagnose the targeted plumbing problem, select the best options and solutions, and fix the problem quickly, efficiently, and affordably. Plus, we stand by our work. We are fully licensed, bonded and insured for your protection. We clean up the work area before we leave. We're waiting for your call. Let us help you today!