It's not difficult to forget the large amount of materials that flow through the drains of our homes every day. Think about it: food particles, grease, hair, oils, soaps, and much more. All of this can build up quickly on the walls of drain pipes, eventually causing a problematic blockage that forces waste water to back up into sinks, showers, bathtubs and floor drains. Or worse yet, the pipes can become damaged and burst, requiring expensive plumbing emergencies, pipe location efforts, excavation, repair and replacement. Prevent these costly occurrences by maintaining smooth flow in your drain and sewer pipes. Avoid washing excessive materials down your drains. Moreover, if you do experience clogged pipes, refrain from DIY trials using harsh chemicals, tools, wires and cables that may damage delicate piping. Instead, call the experienced plumbing line cleaning professionals at Ranger Plumbing Company.
We provide professional plumbing line cleaning services that residents and businesses have relied on through the years. Check out our top online reviews. We are recognized as an Accredited Business with no complaints with the BBB, which has designated us as having the highest ranking possible – an A+ rating.
Plumbing line cleaning specialists
Finding a reliable plumber is easy, just call Ranger Plumbing. If you have a question about a plumbing line cleaning concern or need advice about anything having to do with your plumbing, call us now. Our objective is to offer convenient plumbing line cleaning service so that you don't have to deal with the mess, anxiety and cleanup that backed up drains and sewer lines can produce. Do you have a broken pipe or clogged drain in your home or business? If waste water is backing up in bathtubs, floor drains, sinks and showers, this is a clear sign your plumbing lines are clogged and need cleaning. Also, watch for toilets that don't flush completely, slow drains, and bad smells coming from the pipes. Call us for help. We even offer 24/7 emergency service for the most demanding plumbing problems.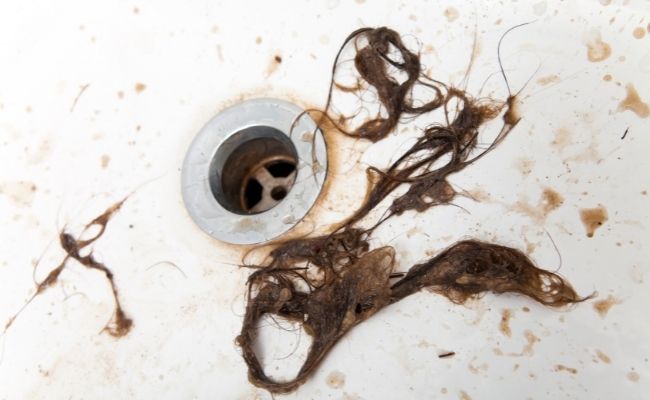 Highly rated plumbing services
When you need plumbing repair or installation services in the Fort Bend County area, call us. We offer superior plumbing service, and our customers agree. See our top-rated reviews and recommendations from hundreds of satisfied customers at CustomerLobby, Google, Facebook, HomeGuide, and Yelp. We also have been an Accredited Business since 2002 with the Better Business Bureau with an A+ Rating.
We proudly serve:
Sugar Land | Missouri City | Needville | Richmond | Rosenberg |Stafford | Fulshear
call the plumbing company that is ready whenever you need help with plumbing
Call locally owned and operated Ranger Plumbing today and we'll take care of your plumbing problem for you. We provide the easiest and most convenient plumbing services tailored for you. We work to efficiently diagnose the targeted plumbing problem, select the best options and solutions, and fix the problem quickly, efficiently, and affordably. Plus, we stand by our work. We are fully licensed, bonded and insured for your protection. We clean up the work area before we leave. We're waiting for your call. Let us help you today!