Gas Line services: location
There are two common areas that require gas line location services: the exterior of a home or business where the main gas line is often underground, and the interior of the structure where lines run in walls to gas-powered appliances. Partner with a licensed gas line location service provider when you need work completed with a gas line in Fort Bend County. Natural gas is an excellent choice over more expensive electrical power for appliances including heaters, stoves, ovens, clothes dryers, and hot water heaters. Gas powered appliances can be less expensive to operate, more efficient and more responsive than electric powered ones. Since natural gas is combustible, however, great care must go into gas line location, installation and repair. Always use a professional gas line location and service provider when dealing with gas lines in your home or business. Call the licensed plumber at Ranger Plumbing Company whenever you need help with gas line location, repair and installation.
Expert location services for gas lines
When you are ready to install a new gas powered appliance, upgrade your gas delivery system or make repairs to a gas line in your home or business, call the experts in gas line location, Ranger Plumbing Company. We have the experience, skills and the latest equipment to detect, identify and locate gas lines in walls, floors, ceilings and gas lines buried underground. Trust the professionals on our team for precision gas line location services in your home or business. Call us today to review the options you have for gas line location, repair and installation. 
Call us for help to locate gas lines
Whether you're planning an upgrade or modification to your gas lines or need an emergency service, get in touch with the gas line location experts at Ranger Plumbing. Our gas line location team can handle any job requiring gas line work, including gas line inspection, location, repair, upgrading and installation. We can replace deteriorating damaged pipes, repairing your existing system to one that operates smoothly and safely.
Contact us to discuss your gas line location, repair and installation needs. We provide complete gas line services, including precision gas line location work.
We proudly serve:
Sugar Land | Missouri City | Needville | Richmond | Rosenberg |Stafford | Fulshear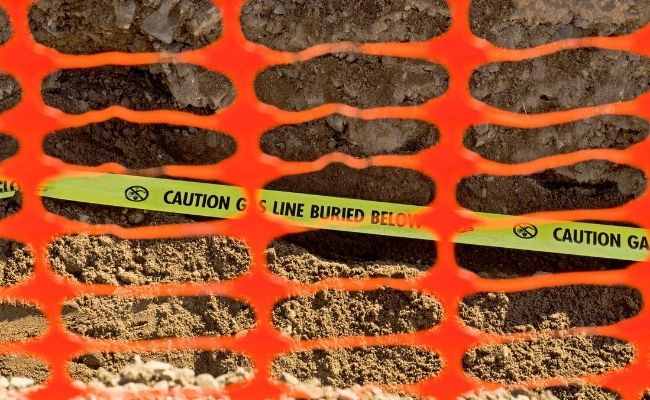 Gas line location solutions by ranger plumbing
Call locally owned and operated Ranger Plumbing today and we'll take care of your plumbing problem for you. We provide the easiest and most convenient plumbing services tailored for you. We work to efficiently diagnose the targeted plumbing problem, select the best options and solutions, and fix the problem quickly, efficiently, and affordably. Plus, we stand by our work. We are fully licensed, bonded and insured for your protection. We clean up the work area before we leave. We're waiting for your call. Let us help you today!