Top-Rated Needville Plumbing Company
If you need a new sewer line or need your plumbing fixed, we are the Needville plumber for you. We have been in business since 2012 and have many great reviews. We can provide any residential and commercial plumbing service. Our goal is to make sure all of our customers receive excellent service and end happy with their experience. Ranger Plumbing also offers 24 hour emergency service. Call anytime day or night – we will be there as soon as possible to resolve any issues that arise with your plumbing system. If you need repairs, replacements, new installation, repiping, water heater services (gas and electric), drain cleaning video inspections; we offer complete residential and commercial services.
We offer a 100% satisfaction guarantee. If you need sewer line replacement, pipe repair, drain cleaning, or water heater service, we can get the job done right for you. We provide honest and professional workmanship.
Ranger Plumbing understands the need for affordable plumbing services. No need to hire multiple companies when Ranger Plumbing can handle it all. We will take care of your Needville emergency with no problems. Our prices are reasonable but do vary depending on the job being performed. Don't hesitate; call today if you need help with any sort of plumbing concern in Needville!
Ranger Plumbing Company has a friendly and experienced staff that will answer any questions you have about your plumbing system and help determine the best solution. We use high-quality parts and equipment so we guarantee all of our work. No need to worry about faulty materials causing more issues down the road with your plumbing system — we will do thorough inspections before completing the job to ensure proper installation, which ultimately keeps your plumbing running smoothly for years after the job is done!
Our needville plumbing experts will fix your water heater
It is so frustrating when your water heater malfunctions and you need it fixed quickly. Ranger Plumbing provides Needville, TX residents with professional expertise in plumbing so they can quickly find a solution to their Needville plumbing concerns. Our plumbers are fast, reliable, and thorough professionals who will diagnose the problem and provide an effective plumbing solution for homeowners.
We Can Handle All Types of Repairs
From clogged sinks to drain issues, we know how to handle all types of plumbing repairs. There's no need to worry about trying to fix something like a clogged drain yourself because you may only make the problem worse! Call our plumbers today for quick service and reliable workmanship. We can even provide an accurate estimate for our Needville, TX customers without any hidden fees or surprises when the job is done.
Ranger Plumbing's trained professionals are here to handle drain cleanings in Needville so you don't need to worry about it. There are many reasons why homeowners need to use drain cleaners but sometimes they aren't effective enough and tough clogs need to be removed by a professional who knows how to do it right the first time. Give us a call anytime because we offer 24/7 availability for emergency plumbing service. You never need to worry about finding another plumber because we will always be there when you need us most!
We are the most affordable plumbers in the city
When you need plumbing services in Needville, Ranger Plumbing is the name to trust. We are affordable plumbers who provide same-day service most of the time.
Ranger Plumbing offers plumbing solutions like sewer replacements, line replacements, clogged drain repair, water heater repairs and installations, walk-in tubs, and much more. We also provide 24/7 emergency plumbing services for homes in Needville. We are the plumbers who are reliable when you need help the most. Call us today!
Our service area covers all of Needville and the surrounding areas. Our rates are competitive and we offer same-day service at no extra charge.
Ranger Plumbing's priority is customer satisfaction because we value our customers like family members. All of our work is guaranteed, and we offer a 1-year warranty on parts and labor.
We always go the extra mile to make sure our customers get affordable and professional help when they need it the most. With over 20 years of experience in the industry, we can provide residential and commercial plumbing services. Give us a call today and we'll be happy to help ease your plumbing troubles.
We proudly serve:
Sugar Land | Missouri City | Needville | Richmond | Rosenberg |Stafford | Fulshear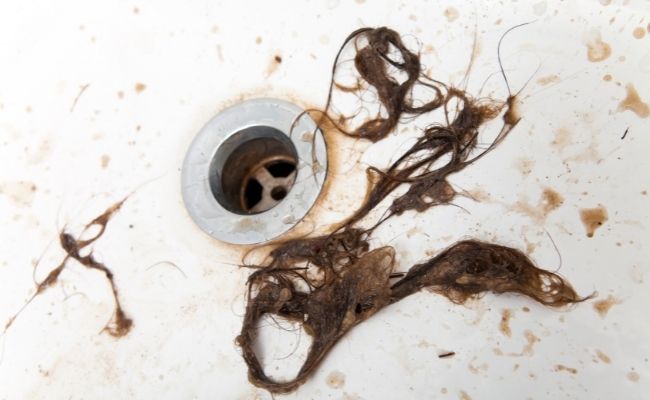 You have plumbing pros on your side at Ranger Plumbing
Call us now for the best in plumbing services. We deliver fast, effective and economical plumbing repair and installation in Needville, TX surrounding areas.