Whole House Water Filtration
Do you have an issue with water quality in your home or business? Are you interested in the significant benefits of whole house filtration? Ranger Plumbing Company is the area's leading provider of superior whole house water filtration and purification systems. We can solve difficult water quality problems, too. Call us now to arrange a visit by one of our experts to complete an on-site simple analysis of your water quality to prioritize your water quality issues. After evaluating your water quality, we'll discuss with you best options for whole house water filtration, based on your needs and budget.
Complete provider of whole house filtration solutions
At Ranger Plumbing Company, we take a wholistic approach to your water quality. We're a complete provider of whole home filtration solutions, including:
Absorption filter systems
De-chlorinator systems
Green sand filtration systems
Home water purification systems
Iron filtration systems
Reverse osmosis drinking water systems
Sulfur guard systems
Ultraviolet light purification systems
Water softening systems
Whole house water filtration systems installed and serviced by Ranger Plumbing Company will protect you and your family from problem contaminants, suspended particles and solids, and problem substances such as calcium, magnesium, iron and chloride. Our systems can also remove bad odors, soluble iron, arsenic, radium hydrogen sulfide and bacteria. Whole house filtration will supply you and your family with cleaner, better tasting water right from your taps.
solutions for whole house filtration
Get clean, clear, crisp water with a whole house water filtration system by Ranger Plumbing Company. Your clean water will be available any time from every tap, faucet and plumbing appliance with a whole house filtration solution. We provide residential and commercial customers with complete plumbing services and best solutions for whole house water filtration. 
We proudly serve:
Sugar Land | Missouri City | Needville | Richmond | Rosenberg |Stafford | Fulshear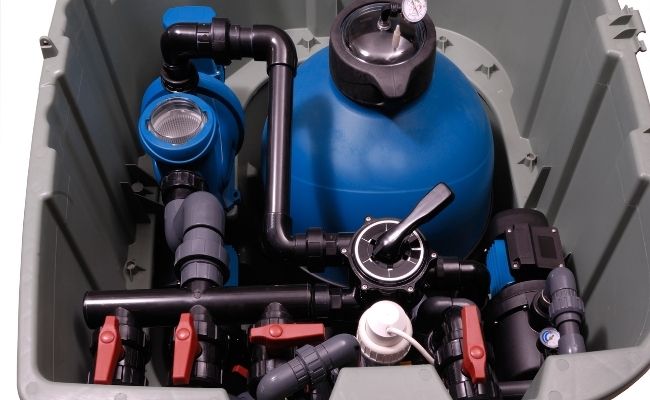 contact ranger pluming for expert assistance with whole home filtration
We know you want high quality, healthy, clear, crisp, clean, fully filtered, contaminate-free water. Discover the whole home filtration systems we offer. Schedule a basic and quick water test by one of our whole house water filtration experts. Contact Ranger Plumbing Company for great solutions in whole home water filtration.