All homes and businesses deserve to have pure, safe and reliable drinking water. Find out how easy, convenient and affordable it can be to have a modern water treatment system installed in your home. Talk to eh water treatment system experts at Ranger Plumbing Company to find out your most effective solution for your household water treatment needs. It could be a whole home water treatment system, point of use system, specialty system or a water softener. We're the area's leader in installing and maintaining water treatment systems. Our certified plumbers have installed hundreds of water treatment systems in communities in Fort Bend County and we can help you, too. 
Types of water treatment systems
Ranger Plumbing offers a variety of water treatment systems, including whole house filtration systems, absorption filter systems and reverse osmosis systems. Our experienced water treatment system specialists can explain the advantages of each and how your home or business may benefit from a particular type of system.
Absorption filter system. Water is forced through absorbent material, including fiber filters and charcoal to eliminate chemicals, particles and other materials. Absorption filter systems work to remove substances like chlorine, contaminants and other unwanted substances in your drinking water. Filters must be serviced and maintained regularly to remain effective at filtering the water correctly.
Reverse osmosis system. In addition to chemicals, particles and contaminants, reverse osmosis systems are effective in removing tinier substances from drinking water, even smaller than absorption filter systems can. Bacteria and other substances can be removed from drinking water with a reverse osmosis system. This system operates by forcing water through a semi-permeable membrane that filters out very small particles and contaminants. While reverse osmosis systems can be more expensive to purchase and install, they're highly effective in water treatment.
Iron filter system. An iron filter is a top choice to eliminate water problems related to corrosion and smell. Iron filters are manufactured to eliminate iron, manganese and hydrogen sulfide, and can filter iron bacteria and sulfur bacteria using a two step oxidation and filtration method.
Water softener system. Typical water softeners use a supply of salt to lower the hardness level of water and an ion exchange to replace hard water minerals, such as magnesium and calcium. There are salt free water softening systems that neutralize minerals instead of removing them from the water.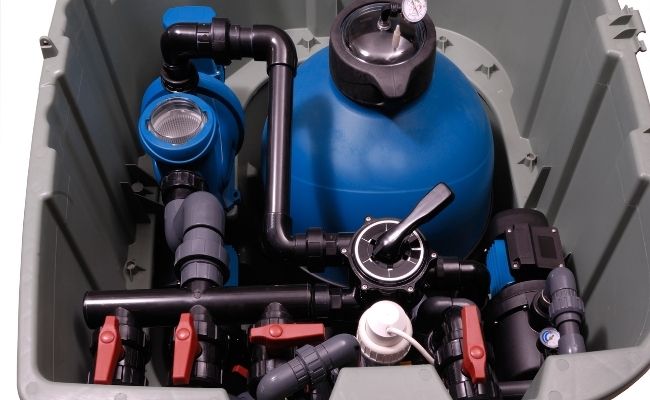 Top-rated commercial plumbing services
We have the credentials and customer service ratings at Ranger Plumbing Company to demonstrate why we should be your first selection for plumbing services and water treatment system. See our highly rated reviews from satisfied commercial clients at CustomerLobby, Google, Facebook, HomeGuide, and Yelp. Plus, BBB has listed our company as an Accredited Business since 2002, where we have maintained an A+ Rating.
Best Plumbing Services By ranger plumbing
Our goal is your complete satisfaction with our plumbing services. Call us today for all your plumbing needs. 
We proudly serve:
Sugar Land | Missouri City | Needville | Richmond | Rosenberg | Stafford | Fulshear
contact the top provider of water treatment systems
Are you ready to discover the many advantages of healthier water? Our team of experienced water treatment system experts is ready to discuss the best solutions for your water filtration and water softening needs. Call Ranger Plumbing today.